After two years immersed in Duckie's community projects, Dr Duckie spent another two years writing up his findings as a 100,000-word thesis.

The queer theorist José Esteban Muñoz championed 'queer futurity' – collective hope in better worlds for marginalised people. Ben's PhD extends this idea by highlighting the value of cultivating concrete ways to reproduce that hope – aka 'reproductive queer futurity'.

Reproductive queer futurity is the theory. Homemade mutant hope machines are the practice.

The first part of the PhD explains these ideas and how they can be enhanced by participatory performance, queer family and queer fun.

The second part looks at how these ideas play out in Duckie community projects.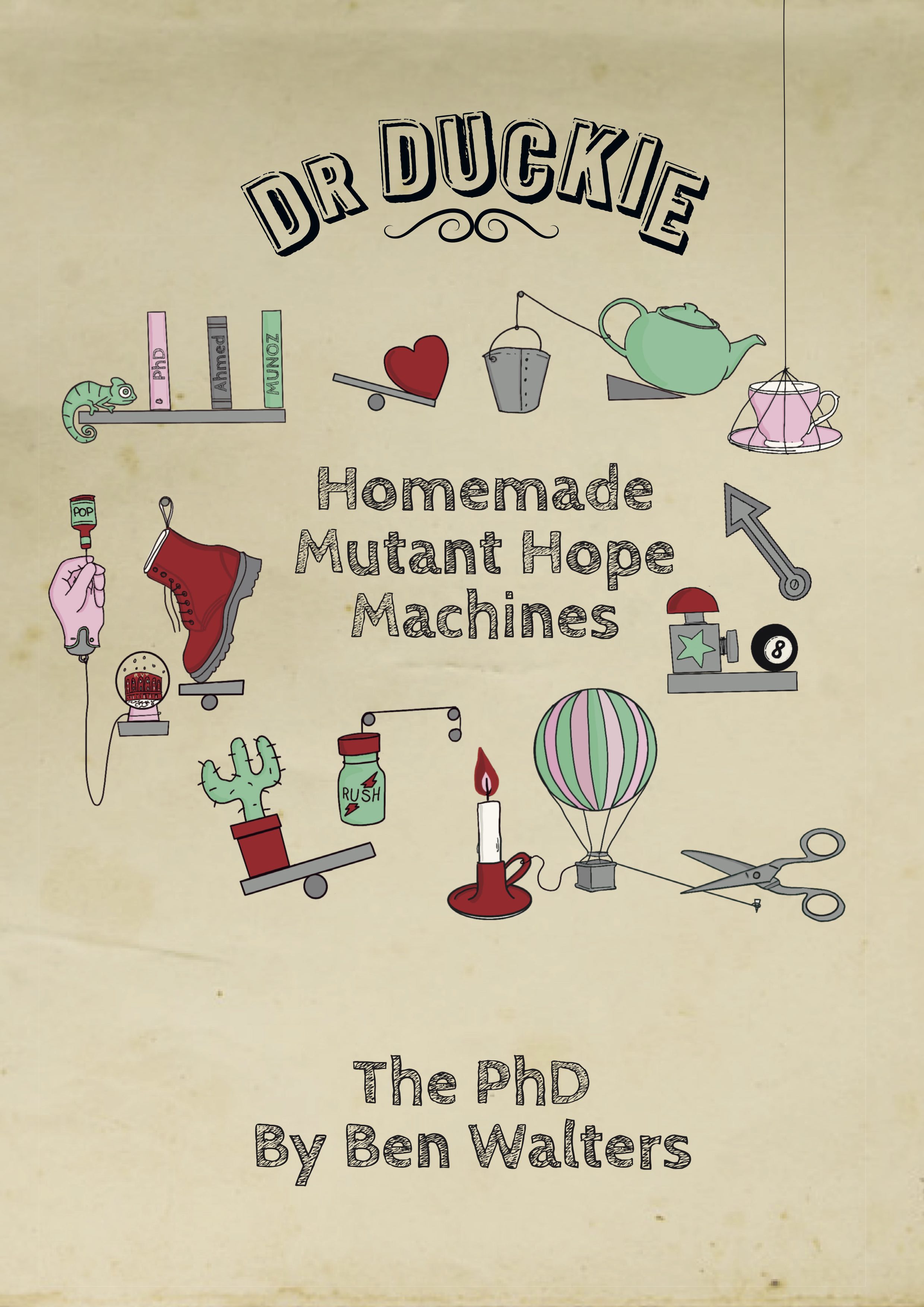 You can download the PhD here as a PDF.

Or download it here as a .epub file.

Or here as a .mobi file.


Wanna know more?

Manifesto

Watch the Talk

Your Hope Machines

About Dr Duckie